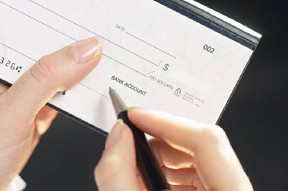 Cash, Check, and Credit Card Gifts
The Geneva School welcomes gifts made by cash, check, or credit card. You can make your credit card gift online by clicking the "Make a Gift" button above the left navigation sidebar. If you prefer to write a check, please make checks payable to The Geneva School and mail to:
The Geneva School, Office of Development
2025 State Road 436
Winter Park, FL  32792
Pledge Payments
Another gift option is to make a pledge now and pay it at a later date or in a series of installments. The donor can specify when he or she would like to be reminded to pay the pledge.  Please contact the Development Office, 407-332-6363, for the pledge form.
Matching Gifts
Many companies offer programs that match the contributions of their employees to non-profit organizations. Please contact your company's human resources department to obtain and submit a matching gift form and determine eligibility.
Stock Gifts
Donors are discovering the ease and added benefits of giving gifts of appreciated securities. Often giving a gift of stock will create a significant tax savings for the donor. A wire transfer is the easiest way to make a gift of stock.
The fiscal year for The Geneva School is July 1 to June 30.  The Geneva School is a 501(c) (3) nonprofit, tax-exempt corporation. All gifts to the school are tax deductible to the extent specified by law. Donors are encouraged to consult with their tax advisor regarding implications of their gifts.
To find out more about ways you can contribute to The Geneva School, please call the Development Office at 407-332-6363.