Senior Boot Camp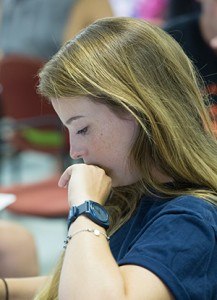 Senior boot camp officially launches the start of the senior year!
Boot Camp 2023: August 8 & 9. Seniors are to report by 9:00 am on August 8. They will spend the night, and we will conclude no later than 12:00 pm the following day.
Location: San Pedro Spiritual Development Center, 95 Bishop Grady Lane, Winter Park, FL 32792.
Cost of Boot Camp: $92 (billed to accounts in July)
Director of College Counseling Scott Thigpen and School Counselor Isabel O'Driscoll lead the students in preparing for their senior year. These items include but are not limited to house leadership, rhetoric retreat planning, continued college planning, and career and personality assessments. There will also be scheduled time for worship, reading God's word, and prayer.