Moot Court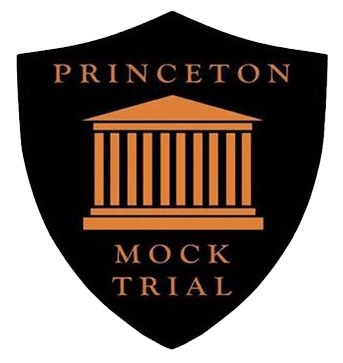 Twice a year Princeton Mock Trial hosts the Princeton Moot Court tournament for high school students. This two-day tournament sees hundreds of students from various high schools compete against each other in the realm of constitutional law.
The teams that are selected then receive a fictional case and precedent cases. They analyze the cases and prepare arguments and speeches so they are able to argue either side of the fictional case. This preparation is intensive and takes place over two months.
There are four preliminary rounds, followed by single-elimination out-rounds with the top thirty-two teams. The final two teams face off in front of a panel of nine justices, in a simulation of the Supreme Court.
Two teams compete against each other each round. One represents the petitioner and the other represents the respondent. The petitioner is the person who appeals the lower court decision. The respondent is the person who argues that the lower court decision was correct. Over the course of the tournament, teams will represent both sides.
Participating in Moot Court builds strong reasoning and speaking skills: Students have to make compelling presentations and answer questions on their feet. Our team is open to 10th–12th grade students who are willing to work hard to develop legal arguments and hone their rhetorical skills.
The team is coached by attorneys Clay Deatherage, Jen Mendoza, and Garry Rhoden.
2019 Princeton University Moot Court
April 25-28, 2019
Intent form and deposit due by February 11, 2019