Business Directory
The TGS Business Directory is a great way for members of the TGS community to share their business information and for others in the community to use it.

Fitness & Sports

Address:
210 Wilshire Blvd.
32707
Business Owner:
Jessie Poole
Long Business Description:
Grace Full Dance Academy is a dance studio located in Casselberry, Central FL. We are committed to building a spiritual and professional dance foundation within our students! Our intimate studio space allows for focused attention and a unified involvement. Grace Full Dance Academy strives to create a joyful dance experience in a clean and friendly environment. It is our goal to give our students direction and opportunity for growth in their dancing physically, emotionally, intellectually, and spiritually!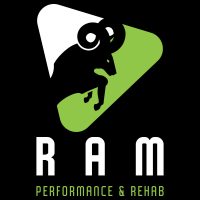 Address:
3160 Southgate Commerce Boulevard, Suite 38, Orlando, Florida
32806
Business Owner:
Leslee and Alex Mendez
Long Business Description:
After more than twenty years of working with orthopedic populations, especially athletes of all skill levels, we have seen a disconnect between the rehabilitation professional, strength coach, and position/player coach. The typical, too-often scenario is the patient suffers injury, gets mediocre or shortened therapy, participates in a strength and conditioning program that is not preventative in nature or creates movement dysfunction, and returns to sport when not ready. This results in a vicious cycle of injury, return to sport, and re-injury. One of the main predictors of future injury is previous injury and pain. Addressing total body movement dysfunction is integral to not only injury prevention but also indirectly improving performance. In many cases as well, what the general population considers aging, is most often decay. Other cultures around the world move at a high level without the typical degenerative diseases we suffer from in this country. Nutrition has an impact on function, but the ability to move well and move often creates the perfect marriage. Address:
1375 SR 436, Suite 100
Casselberry, FL
32707
Business Owner:
John Koestner
Long Business Description:
Located less than 2 miles from The Geneva School lower school campus and less than 5 miles from the upper school campus, I provide golf lessons for all ages. My studio (on SR 436 in Casselberry) is equipped with a projection simulator and I use video for enhanced learning.
As a PGA member, I have given over 24,000 lessons and I also provide after-school golf for Geneva. I also teach on the PGA tour, providing instruction for the fans at tour events.