Business Directory
The TGS Business Directory is a great way for members of the TGS community to share their business information and for others in the community to use it.

Vacation Rentals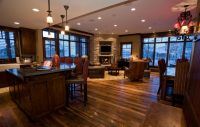 Business Owner:
Martin Hering
Long Business Description:
We have three luxury vacation properties - two in Deer Valley Ski Resort in Park City, Utah, and one in New Smyrna Beach, Florida. All are available for rental throughout the year. We cater to family's with children who want to enjoy the beauty of the mountains in Utah and beaches in New Smyrna Beach.