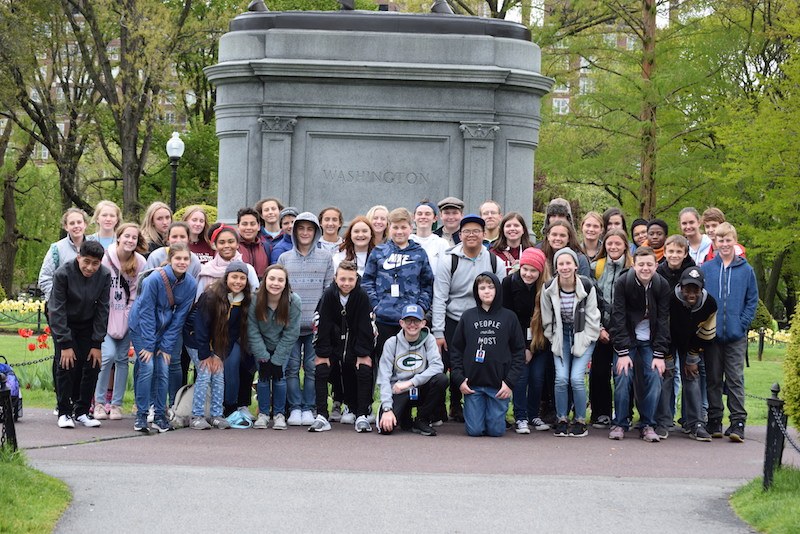 Our journey started bright and early at the Orlando International Airport. Students arrived at 5 am(!), and we proceeded quickly through security. Everyone was excited to be there, although tired, too. For many of us, this wasn't our first plane ride – 20 of us have traveled by plane to destinations more than seven hours away! But for two students, this was a new experience for them.
We traveled over 1120 miles, and the temperature dropped 30 degrees between Orlando and Boston. We landed in Boston shortly before 10 am, and the adventure began. We have been going non-stop ever since.
We have experienced multiple train rides all around the city and have learned some interesting facts about people in history and the city of Boston. We have climbed lots of stairs (32 flights), walked up and down hills (9.5 miles), and explored the Quincy Market, New State House, Boston Commons, the Skytower Observatory, and the Boston Public Library.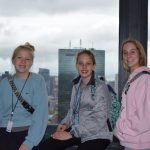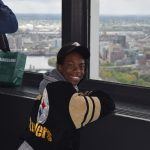 We learned some interesting facts including where the saying, "it costs an arm and a leg" comes from – you should ask an 8th grader after they get back to explain it! We learned about the sacred cod, the holy mackerel, and the pine cone on top of the state house. We were able to see beautiful and huge views of the city from the Observatory and learned all about the Boston Public Library.
We finished our day with a pizza dinner at the hostel and the Boston Pops where we saw Star Wars with the Boston Pops accompanying the movie. This was definitely a highlight of the day! Students also enjoyed the variety of food at the Quincy Market and the tours at the state house and the public library.
by Janet Andreasen, parent blogger