From the Chaplain
Welcome from Chaplain Dr. Mike Beates
As a community of faith and learning, The Geneva School recognizes that our mission is invested in the lives of students. We are not an "institution" so much as a community. Each student brings his or her unique personality into their class of several dozen students. Every individual young man or young lady contributes in a vital way to the ethos and composition of the class.
And our desire in the Student Services Department is, … well, to serve the students! Our goal is to work for the success of every student. And this success is measured by much more than test scores or college scholarships. It means we seek the formation of inner virtues that honor God, the student's family, and the student. And we seek to cultivate God-driven loves for all things good, true, and beautiful. These personal traits are just as vital and will contribute to their future success just as much as successful academic accomplishments.
The student services team includes Dr. Mike Beates (chaplain); Isabel O'Driscoll (director of student services); Scott Thigpen (director of college counseling); Jill Kong (registrar); Lou Jones (upper school nurse); and Jen Mendoza (administrative assistant). Of course, our entire faculty and staff are here to serve students, but this team is blessed with the opportunity to engage more intentionally the lives of our boys and girls, and young men and young ladies. If we can help you in any way, please contact us!
Blessings,
Mike Beates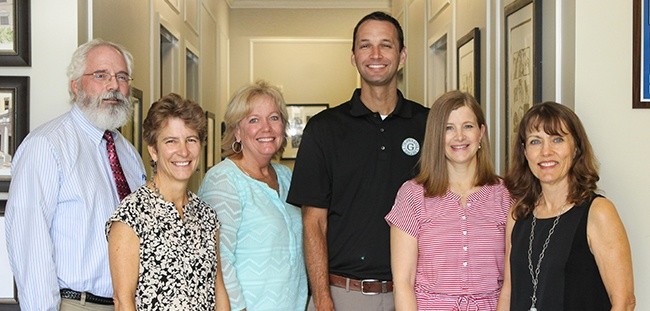 Mike Beates
Chaplain
321-422-0208
Scot Thigpen
Director of College Counseling
321-422-0213
Isabel O'Driscoll
Director of Student Services
321-422-0206
Jennifer Mendoza
Administrative Assistant
321-422-0232
Jill Kong
Registrar
321-422-0223
Lou Jones
Upper School Nurse
321-422-0222
---
Have a Question? Want to Learn More?
Please use the following form to submit questions to the student services staff.