And the Eighth Graders fall like dominoes! No, they are not sick. Yes, we all made it to Boston and are safe. The falling came in during our first subway ride. The plane trip, no problem; bus ride, seamless (even with much luggage); but when we were safely tucked away in that first subway car and it lurched forward…each surprised student tipped back just far enough to tip the person behind them. It all happened very fast, the chain reaction of unprepared Floridian teens continued in just a few seconds all the way to the end until the last of our group was gently supported by the local seated at the back of the subway car who saw it all coming.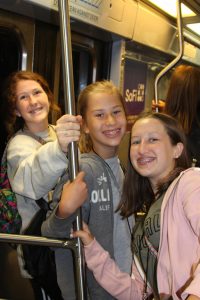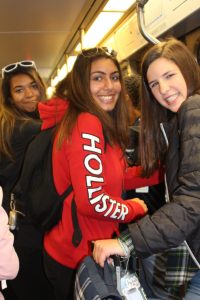 Springtime in Boston is full of beauty. Today our crew enjoyed lots of public transportation, an amazing lunch, a tour of the New State House and several open green spaces. A highlight of the day was an hour at Garden Park.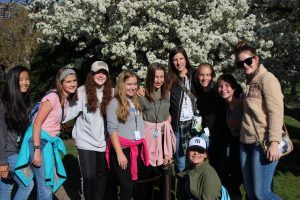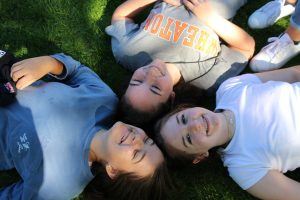 While it's a big city, the contrast of the tall, modern buildings and shorter, older brick buildings provides such beautiful scenery. The foliage is in full bloom, dogwoods displaying their blossoms, tulips lining the park, monuments and statues everywhere we turned, even the cemeteries are beautiful.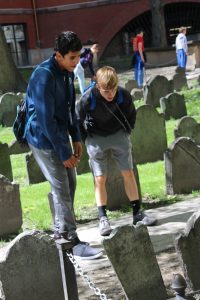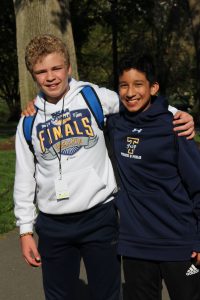 The most beauty, though, was displayed in the relationships that shone through the day. Friends shared a bag, taking turns carrying it. Girls walked arm in arm across the busy streets. A kick line may or may not have erupted in the midst of the beautiful park. What a joy it is to witness such sweet beautiful students caring for each other in their newly expanded world!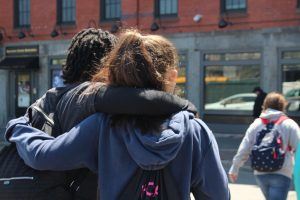 by Melissa Paul, parent blogger