We started our day this morning with a visit to the Boston Public Market. This was a change of plan due to rain this morning, but everyone agreed it was a great place to visit. The Boston Public Market has a diverse array of local artisans – students ate yummy crepes and donuts, sampled teas and coffees, had kumbacha, crème soda, pretzels, ramen and more! It was a great time and the students all enjoyed it.
From the Public Market, we journeyed by train to the Museum of Fine Arts. Here we divided into groups and explored the diverse artwork and artifacts of the museum. We saw Monet, Greco-Roman artifacts and coins, mummified Egyptians, Ancient Near Eastern reliefs, and much more.
After lunch at the Fine Arts Museum, we split groups to explore the Isabella Stewart Gardner Museum and the MIT Science Workshop for the opposite groups as yesterday. At the Isabella Stewart Gardener Museum, students learned how the museum came about, saw an eclectic collection of artwork and a beautiful courtyard. Students enjoyed the beauty of the museum. At the MIT Science Workshop, students were challenged to build a bridge across plastic cups that would hold 200 grams at the center. They were given newspaper and tape. It was great to see them put their math and science knowledge into practice. After they experimented with the bridge, they designed cables for a suspension bridge which were 3-D printed and they determined how much weight their bridge would hold. The students really enjoyed the workshop!
We then journeyed by train and bus back to the airport for our return flight home. We have gotten dinner and are waiting to board our flight. Everyone will be happy to be home and sleep in their own beds tonight.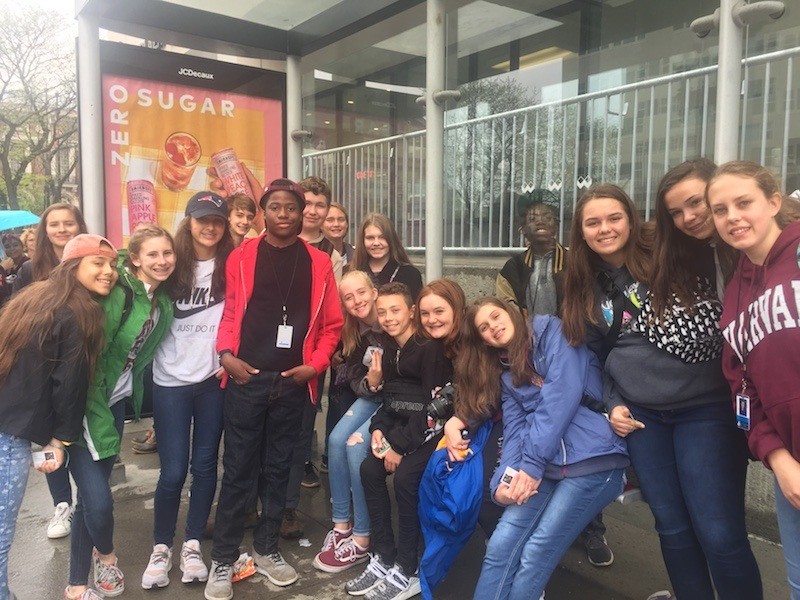 Our stats for the week: We totaled over 72,000 steps, 100 flights of stairs, and almost 30 miles!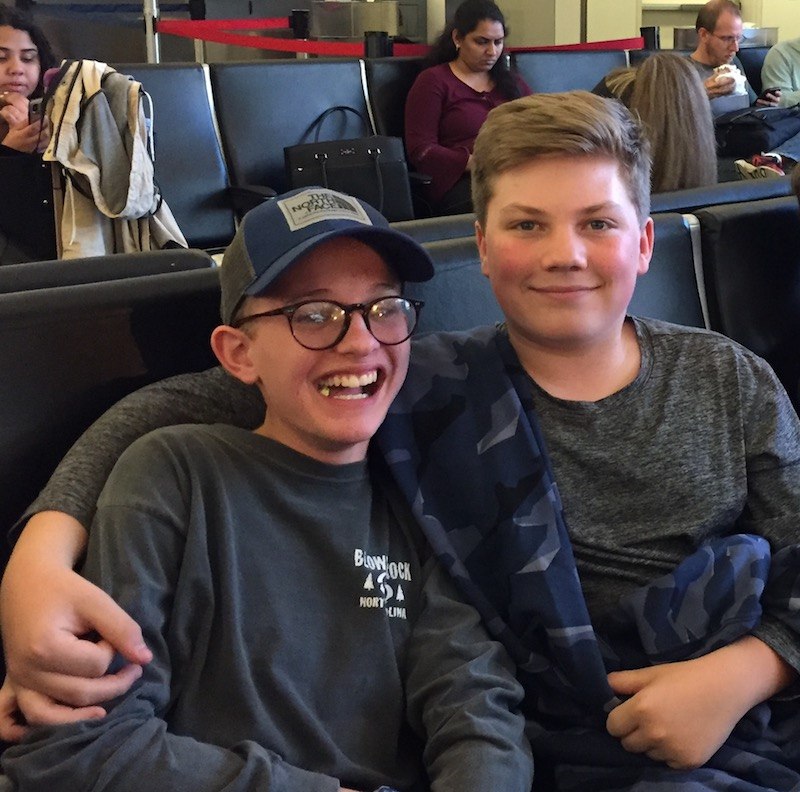 by Janet Andreasen, parent blogger