Athletics at Geneva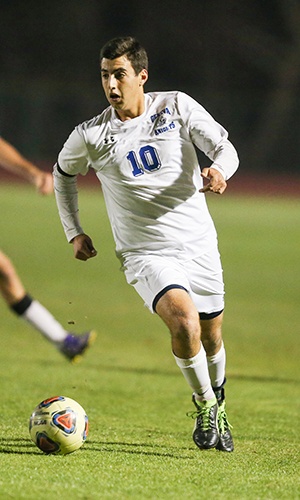 At TGS, all students—K4 through 12th grade—have the opportunity to participate in sports. TGS athletes are challenged to practice and play with purpose (to honor God in effort and attitude), with delight (to excel with their God-given abilities), and with respect (towards opponents, teammates, coaches, and officials). Our goal is to manifest Christ-likeness, even in the midst of intense competition, as representatives of TGS, the church, and family.
We endeavor to provide the best and broadest athletic experience possible for our students. Growing in our faith and honoring God remains the primary goals of all those associated with TGS athletics, but we always compete to win—indeed we dishonor ourselves and our opponents if we do any less. And competing to win is evident in the success of our athletic programs and student athletes.
The Geneva School's athletic programs achieve at a disproportionally high rate of success. TGS consistently ranks in the top 15 (among 100 2A schools state-wide) in the FHSAA's Sunshine Cup standings—top 10 four times (#4 overall in 2016/2017). Our upper school coaching staff consists of highly qualified paid professionals many of whom are former college and professional athletes themselves.
The list of TGS student athletes playing their sports in college is ever-growing. Student athletes have gone on to play at the college level in volleyball, basketball, soccer, softball, baseball, cross country, and tennis.
While academic achievement is a high priority at Geneva, students also have the opportunity to maximize their God given physical abilities to honor and glorify him on the field and court.
Dan Harger
Athletic Director
dgharger@genevaschool.org
321-422-0215