"The light shines in the darkness, and the darkness cannot overcome it."
John 1:5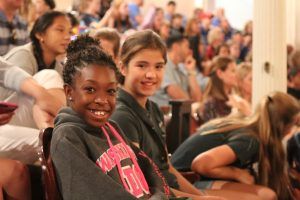 Our day started at the Ford Theatre where President Abraham Lincoln had been assassinated. Both the students and chaperones were surprised by how much they enjoyed their time there. We had a highly knowledgeable and entertaining park ranger who treated us to retelling the story and aftermath of Lincoln's death in a way that felt like a performance, highlighting the history, drama, and surprising details of how Lincoln's death effected all those involved. The ranger finished by encouraging our students to be lights of their generation, shining in the darkest hours.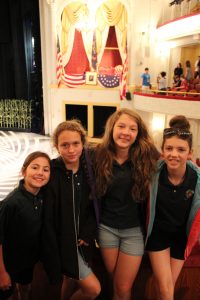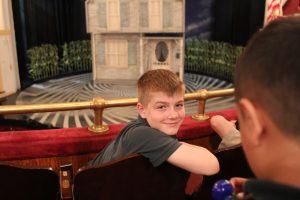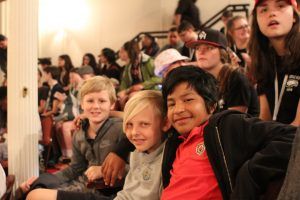 Following our time in the theatre, we crossed the street to see the museum, where a spectacular three-story tower of books greeted us. It was amazing to think that many books had been written about Abraham Lincoln, but it really only contained less than half the books written about him.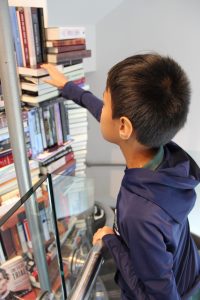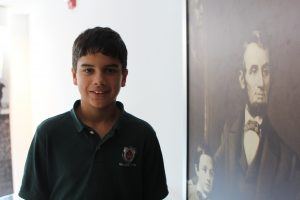 Leaving the museum, we stopped for an open-air lunch where the students enjoyed spending time together. It's amazing to see our children still entertained by simple things in life like looking for a four-leaf clover. The day had been mostly overcast up until this point, but after a few raindrops fell, we left the green space with the sun shining.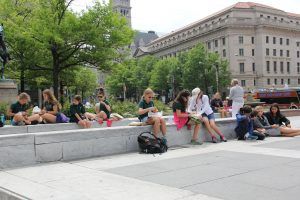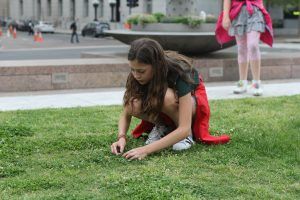 Then we walked to the recently opened National Museum of African American History, which was new to all of us. Reading and listening to the stories told throughout the museum of horrible atrocities of slavery, segregation, and oppression led to some profound questions and discussions. It's one thing to read about this subject and another thing to hear first-hand accounts.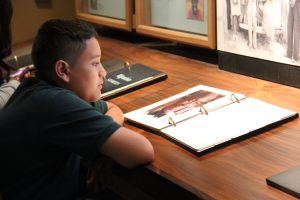 We began three levels down, in a dimly lit area, and as we moved up through history, the museum became a bright celebration of culture and achievement, literally moving from darkness into light.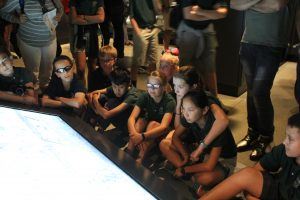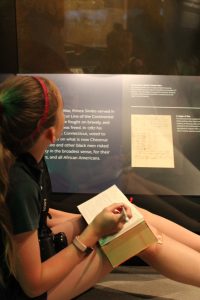 We can't wait for what our last day in D.C. will hold!
by parent bloggers, Chris Lemieux and AnnMarie Hoyt