Lunch Program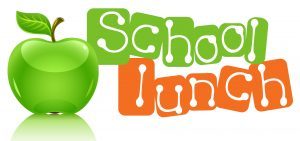 Order period: Monday, May 1 through Friday, May 26.
The deadline for May lunches is Friday, April 21.
Late orders will be accepted until Monday, April 24 (with a $5 late fee).
---
Dear Parents,
The Geneva School lunch program is run as a fundraiser for our athletic department. It is also our hope that this program will be cost effective, enjoyable, and convenient for you and your family.
Each month there will be a ten-day window to order lunches for the upcoming month. You will be notified electronically (via email and Nota Bene) when online ordering is open.  Lunches are pre-ordered for a month at a time, and you may order for one day a week, five days a week, or anywhere in-between.
At each campus, two local restaurants deliver a variety of main courses each day.  In addition to the main course, each student may select a side from a range of healthy options including fresh or dried fruit, fresh vegetables, cheese, or nuts.  Bottled water is also available for students who do not wish to use their own reusable water bottle at lunch time.
Again, as this program is intended to be a service to the athletic department, the school, and the families, suggestions are always welcome.
Kamillia White
klwhite@genevaschool.org
---
Lunch Orders for Students in K4 through 12th Grade
Each order period, an online order form will be posted on this web site and you will be notified electronically (via email and Nota Bene) that the ordering period has begun.  Please note that the options, pricing, and order periods are different each month. School holidays are factored into the pricing for each menu item.
TGS hot lunches must be paid via PayPal. You are not required to establish a PayPal account in order to pay using this service.
Due to the nature of the ordering process, we ask that you respect the deadlines for both orders and payments.
Because we pre-order by the month, we are unable to accommodate changes or refunds.
Allergies
The Geneva School is sensitive to the needs of students with allergies, taking great care to provide special lunch tables for students with severe allergies. However, because the school orders lunches from various outside vendors, it cannot be absolutely certain that all food products are free of potential allergens, notably peanut or peanut-related products. If a student has a severe allergy, we strongly advise parents to consider other lunch options.
If a Student is Absent
The lunches of students who are absent from school will be donated back to the lunch program to be purchased by another student UNLESS a parent calls the front office before 10:00 AM and specifically requests that the meal be saved until the next day or given to a sibling. Due to the nature of our ordering system, we cannot issue refunds or credits for absences due to field trips.
Last Minute Lunches
Students who have not pre-ordered a lunch may always come to the lunch window and will be served a beverage and four sides chosen from a selection of fresh or dried fruits, fresh vegetables, yogurt, cheese, or nuts. Parents will receive an email notification that their child has received a Last Minute Lunch and the family account will be billed $4 for each meal.
Forgotten Lunches
Students who have forgotten their lunch will be fed under the Last Minute Lunch Program.
Lunchtime Microwave Use
There are microwave ovens available for student use at the main campus. Microwaves should only be used to reheat food and cook meals that require minimal cooking time—less than two minutes.
Any questions, comments, or suggestions may be directed to Kamillia White at 412-781-0250 or email by at klwhite@genevaschool.org