"I have found out there ain't no surer way to find out whether you like people or hate them than to travel with them." – Mark Twain
There is no way to adequately communicate how proud you would be of these students and the way they have pushed themselves through very early mornings like today. The bags were packed, meals eaten, and buses departed by 7am. There was noticeable excitement on the bus to get home and see parents, pets, and even a few siblings.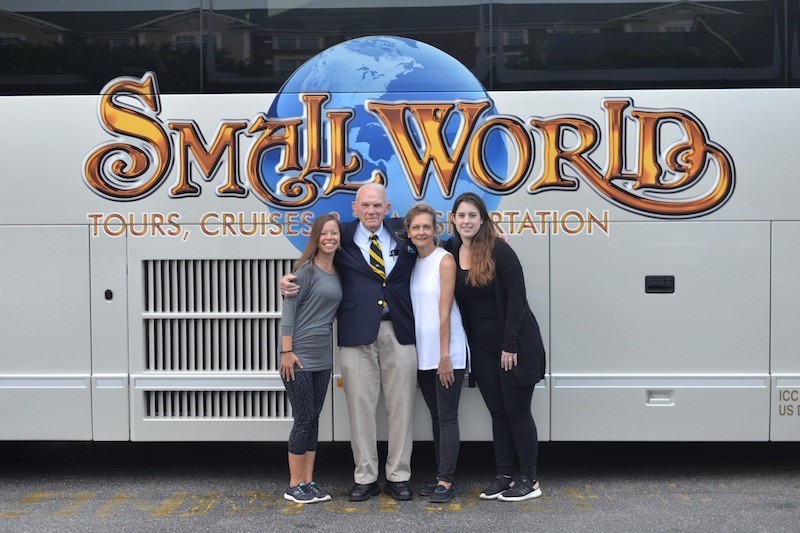 The teachers, administrators, and chaperones made a collective decision that arriving at 11:30pm was not going to cut it so the trip blogger got promoted to travel Nazi, and we came up with a plan to shed some travel time. Phase one of the plan was to create a competition between the boys and girls to see who could finish their Cracker Barrel lunch first. The lunch orders were out of the children's mouths before the waitresses had finished the welcome, people were paying and using the bathrooms while the food was still being prepared, and the boys were running back on the bus in 54 minutes and 48 seconds. George Washington would have been proud. The girls made a valiant effort, but finished up about 13 minutes later. We are now 35 minutes ahead of schedule.
Phase two: our scheduled 'recess' stop was turned into a quick restroom break and just enough running around to allow the girls to catch up. We are now 50 minutes ahead of schedule and there is not a more important number on the bus than our GPS ETA.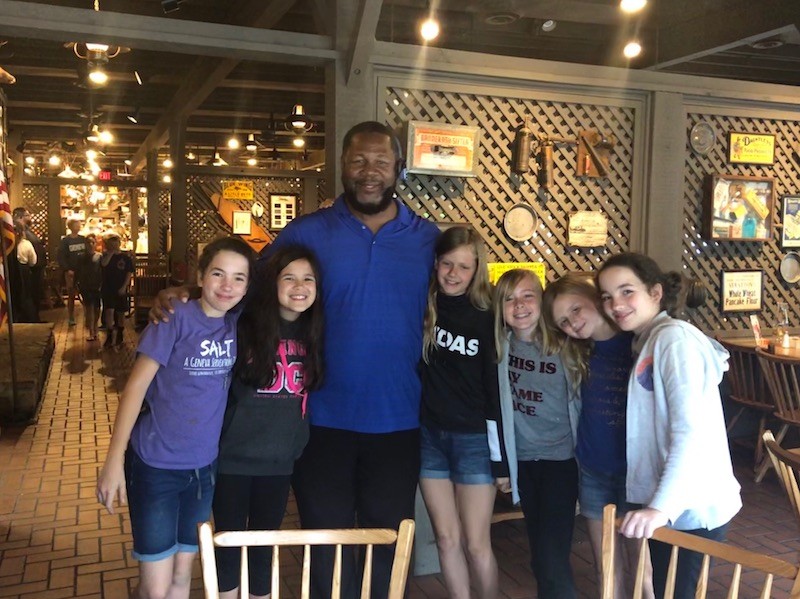 Our bus drivers are fully behind our cause at this point pushing the buses to the limit of their governors and quickly making course corrections around accidents utilizing country roads as necessary. This is probably a good time to talk about the legend that is Terry. Terry is the boys' bus driver who has won the hearts of everyone on the trip. Terry, a very large former football player and corrections officer who seamlessly blends teddy bear and Incredible Hulk, loved these kids, giving each student a high five every time they loaded and unloaded from the bus. Only Ms. Sherrick was able to squelch chants like "Terry! Terry! Terry!," "Terry 2020!," "What's your favorite food? Terry-aki!" or, my personal favorite, "What's the best dinosaur? A Terry-dactyl!" It is truly astounding how much you can do with the name Terry.
Somewhere in the deceivingly large state of South Carolina, the students and chaperones all participated in the 15th annual Geneva's Got Talent, brought to us by 'Terry-ble Productions.' We saw magic tricks, comedy routines (thank you Pax), skits, juggling, commercials, music and a grand finale by the Renfrow, Dietel,  and Davis trio singing "Sweet Williamsburg."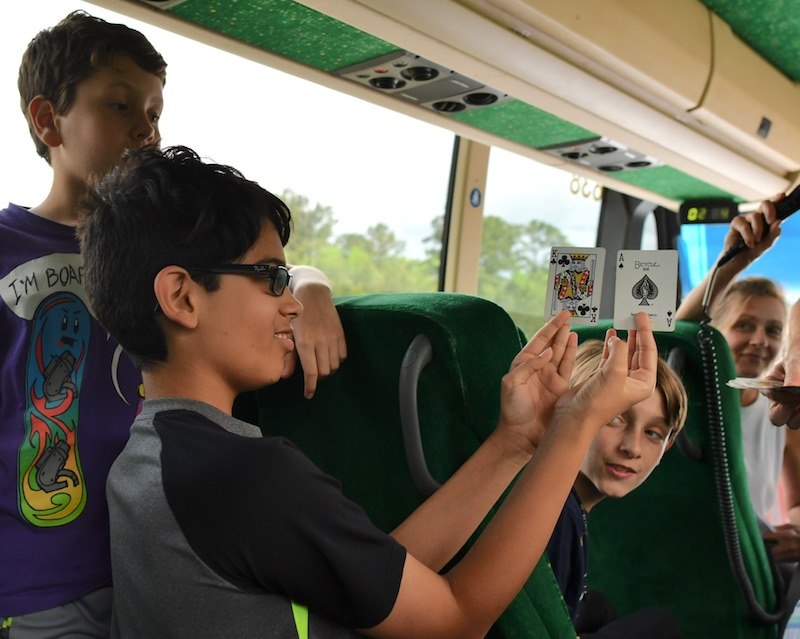 The girls took advantage of their newer and faster (and better smelling) bus and pulled ahead, but that was time easily made up at the next Cracker Barrel…or so we thought. We made record time at dinner thanks in no small part to the chaperones who ordered a to-go box to arrive with their meal, but just as they were getting their first bites in the parking lot, we realized we had no bus drivers. The drivers for the last leg were an hour and a half late and all our progress is wiped away. This must be how Cornwallis felt at Yorktown.
Again, I just can't say enough about the resilience of both the kids and chaperones as we watch the ETA creep back up toward 11pm. Somewhere around north Georgia the bus bathrooms were opened, cruise controls set, and these busses were not stopping until we see The Geneva School.
In all, this was a tremendous trip where we learned the history of our country, deepened our friendships, and grew in our gratitude to God. The students are already looking ahead to the 6th grade trip to Washington DC, that is, if Jesus Terrys.
by Jim Davis, parent blogger