9th Grade Boys Gilchrist Weekend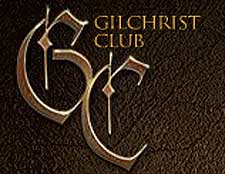 Through the generosity of a dear friend of the school, the ninth grade boys spend a weekend in the fall at the Gilchrist Club, a premier hunting, shooting, and recreational facility about thirty minutes west of Gainesville. It is an exclusive, private club situated on 27,000 acres of undisturbed natural woodlands and it features a carefully managed wildlife program suitable for hunting expeditions.
Under the supervision of Gilchrist's gun safety instructors, the boys have the opportunity to do skeet shooting, sporting clays, and target practice on the pistol and rifle range. Depending on the schedule and interest, fishing is also a possibility.
Trip Information
Dates: September 28 & 29, 2019
Trip Leaders: Robert Ingram (headmaster), John Riley (chairman of the TGS board), Dr. Peter Vande Brake (upper school director), and Andrew Nelson (science teacher)
Meet at school at 8:00 am on Saturday
Pick up at approximately 6:00 pm on Sunday
Parents, if you need to reach your student during the weekend, you may call one of the following emergency numbers:
Gilchrist Club: 352-463-7070 (8 am – 4 pm on Saturday, 8 am – 1 pm on Sunday)
Mr. Ingram's cell: 407-342-4966
Mr. Riley's cell: 407-810-0243
Mr. Nelson's cell: 407-637-7943
Forms
This trip is an integral part of the curriculum, and we strive for 100% student participation.
Please click HERE to submit your intent form regarding your child's participation
Please submit by August 25, 2019.
Please click HERE to view and download the packing list.
Please click HERE to submit the medical form for this trip
Form will open on September 9, 2019. Please submit by September 20, 2019.